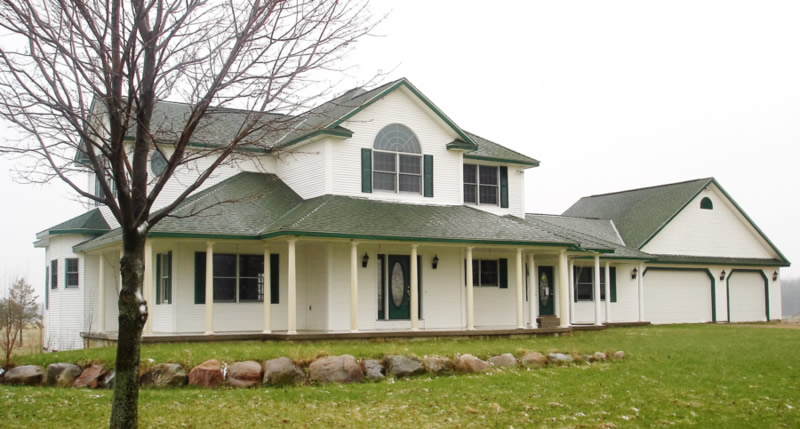 3 Myths About Real Estate Auctions
When most people think of purchasing real estate, a few different scenarios come to mind in today's day and age. The most common involves calling up a traditional real estate broker, telling them what you are looking for, and spending the next few Saturdays driving around awkwardly as they show you properties that may or may not resonate with you. For those who consider themselves do-it-yourselfers, homeowners who try to mimic this process without a real estate broker can end up even more frustrated. Fortunately, there is a better way, although it tends to be a little misunderstood. Real estate auctions can be a tremendous way to acquire a piece of property in Lapeer County, Michigan, but it is important to know the facts. There are three main myths surrounding real estate auctions that need some clearing up.
Real Estate Auction Myth #1: There Must Be Something Wrong with the Property
While it is true some distressed properties may be sold via a real estate auction, this does not mean they are all damaged or unsightly. As there are many benefits to purchasing real estate through an auction, there are also many benefits to selling a piece of real estate this way. Many sellers are turning to real estate auctions with their most prized properties that most brokers would love to get their hands on. So keep this in mind the next time you're considering skipping out on looking at a real estate auction in Lapeer County. They may just offer the best options you seen yet!
Real Estate Auction Myth #2: You Have to Purchase the Property Without a Chance to Even Look at It
When purchasing through a real estate auction, the due diligence process may be a little bit different than most people are used to. While you may not be able to meander through a home before the auction day arrives, this doesn't mean you can't know anything about it. If you are looking to participate in an auction, it is important to review all the due diligence documents made available to you beforehand. However, many real estate auctions do allow prospective buyers to walk through and inspect the house before the bidding begins. And you will also be able to drive by the property in question before the auction to get a feel for how it looks in person.
Real Estate Auction Myth #3: You Must Pay Cash
Many people rule out participating in a real estate auction because they tend to think the property must be paid for that day in cash. This can be true in some cases but many real estate auctions allow for financing. However, you may not need all the cash to purchase the property but you will need to put some money down to reserve it just like any other real estate purchase.
Looking for a Lapeer County Auctioneer ?
Real estate auctions can be a great way to acquire a piece of  property at an unbeatable price if you are well prepared. If you are looking for a Lapeer County auctioneer, contact Gary M. Berry, Auctioneers – Realtors today to learn more about what they can do for you.
Gary M. Berry, Auctioneers – Realtors: 248-299-5959