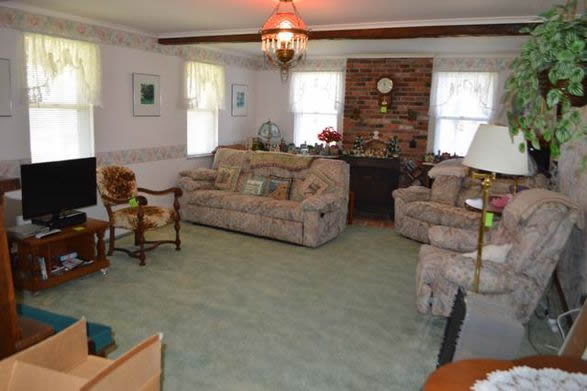 A Look Inside Real Estate Auctions
Whether you are or aren't new to the real estate world, there's a good chance you have heard of a real estate auction. But for the experienced and inexperienced alike, there are still quite a few misunderstandings around real estate auctions. To put it simply, a real estate auction is an event where a piece of real estate is auctioned off just like any other auction – through bidding. What is typically misunderstood about these types of auctions are the properties behind them and what the benefits are. If you are looking to learn more about what types of properties are sold through real estate auctions and how people can benefit from them, keep reading.
1. What Types of Properties Are Sold at Auction?
Many people assume that only the worst of the worst of properties are sold at real estate auctions. While it is true you can find some properties in pretty rough shape, you can also find properties that are in pristine conditions. For a savvy real estate investor, a property in rough shape might be just what they're looking for anyway. For this reason, you will find many experienced real estate investors and entrepreneurs at real estate auctions. For those just looking for their next home at a fair price, a real estate auction can be great for you as well.
2. Benefits to Buyers
For people looking to buy real estate in Macomb County, a real estate auction has many benefits. For one, it is a relatively fast paced process, so you can be bidding on a property and signing the papers on it within hours. You can also be reasonably assured you are getting a pretty fair price because it was open to the free market. If other people thought it was worth more, they would have bid higher. You will also never be roped into paying more than you bid because auctions are closed with the final bidding price.
3. Benefits to Sellers
If you are looking to sell a piece of real estate in Macomb County, Michigan, there are plenty of benefits of real estate auctions available to you as well. For one, buyers are coming ready to buy, all at once. No longer will you need to wait months on end as realtors bring prospect after prospect through your property with no offers on the table. While some people at a real estate auction may just be there to watch, the majority are ready to buy. You will also be able to create competition for your property as potential buyers can see what others are willing to pay in real time. This can result in you selling your property for higher than you may be able to via more traditional routes.
Looking for a Macomb County Auctioneer?
Now that you know a little bit about what a real estate auction is and how everyone involved in real estate can benefit from it, it's time to learn more and think about attending your first real estate auction.
Contact an experienced Macomb County auctioneer for more information – Gary M. Berry, Auctioneers – Realtors at: 248-299-5959