Selling your property through an auction as opposed to traditional real estate methods can sometimes be the best way to achieve the highest price possible as it relates to the market at the time. A real estate auctioneer can help you create excitement in the market of potential buyers and get them to bid on your property, with the intention of creating a bidding war which drives up the price of a property.
Prior to the auction, potential buyers sign a bidders agreement, stating that the sale is as/is and not subject to obtaining a mortgage, and that the sale is for cash. They are also required to put down a 10% non refundable deposit. This helps assure that anyone bidding will be able toclose on your property with cash in 30 days or sooner, or lose their deposit.
Additional Consideration Before the Auction of Your Michigan Property: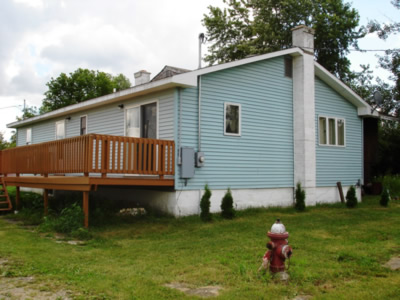 1. Be sure to consult with a Michigan real estate auctioneer who has experience with this particular type of real estate transaction.
2. The auctioneer will focus on creating a quality and wide-reaching marketing campaign to create the most impact in the market.
3. The auction company will market using direct-mail methods to target specific potential buyers.
4. The auctioneer may advertise the auction event in print, audio, and visual medias to reach to the widest audience.
5. The auctioneer may also use social media for marketing your auction event.
6. The advertising campaign will usually start 3-5 weeks before the auction, and intensify up until auction day, creating the necessary interest and excitement.
Although it may seem extensive the amount of advertising an auction requires, a real estate auctioneer is experienced in doing so and can make the process run smoothly and in a relatively short period of time. There are many benefits of choosing to auction your property, including:
1. You are able to make a quick liquidation of the property.
2. An auction creates a competitive bidding war among buyers.
3. In an auction, your property is made available to a wide range of prospects you may not have connected with through traditional transactions.
4. Closing on your property is accelerated with an auction.
5. You are always well aware of all the steps involved in auctioning and selling your property.
6. Auctions are a great way to reduce the amount of time a property sits on the market, if you're interested in selling fast.
7. An auction eliminates the frustrating negotiation process between you and the buyer.
8. The buyer must abide by the terms and conditions set by the seller before the auction begins.
9. Auctions work on an "as is" basis; Meaning, the seller isn't burdened with the need to make costly renovations and improvements to the property to sell it and get a good price.
Auctions also provide the buyer with many other advantages as well, making this process of real estate buying and selling a win-win for both parties.
Contact a Michigan Real Estate Auctioneer
Although there are some steps to take before the auction takes place, a real estate auctioneer is able to provide you with their expertise and everything you need to make the entire process run smoothly.
For more information contact Gary M. Berry, Auctioneers – Realtors at:248-299-5959.