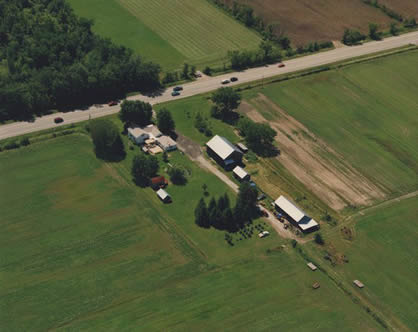 Auction sales in real estate are increasing by the day, even with the improving market using traditional methods for selling real estate. Auctions were once labelled as dishonor sales led by distressed and out-of-luck sellers, usually as a last resort to liquidate a property. This view on real estate auctions has changed, and many residential and commercial owners are turning to real estate auctioneers to help them get top price per market for their property.
So How do Real Estate Auctions Work?
A profitable auction opportunity arises when there is limited supply of a particular type of property.
When there is high demand in the real estate market for a type of property, or the market is declining with limited buyer interest, a seller can quickly achieve fair market value for their property through an auction. A Michigan real estate auctioneer can help you determine if your residential or commercial property is in high demand and if there has been interest in your property type. If so, they can handle the entire process of setting up the event and accumulating interested buyers, through marketing to the right buyers.
Auctions can reach a wider audience of buyers and motivate more to bid than traditional real estate practices.
Real estate auctioneers are experienced in figuring out who potential buyers might be, how to connect with them, and how to get them motivated about bidding on your property. The type of marketing done for an auction also casts a wider net when reaching to potential buyers who may not have been considering buying property, whereas traditional real estate processes are mainly communicative to only those already in the market looking to buy. You can take advantage of a real estate auctioneer's expertise in finding and working with potential buyers and effective ways to create the competitive spirit.
An auction creates a stir in the market of potential buyers and creates an excitement to bid on a property.
An auction creates urgency by bringing interested buyers together at once on a particular day and this creates a competitive bidding war. This competition among interested buyers is exactly what the auctioneer and seller is hoping for as a way to drive up the price of the property. This has become a successful way for sellers to take advantage of a property in high demand and make the most out of that demand. Real estate auctions used to be mainly for selling damaged properties in bad condition as well as those under foreclosure. However, this is not the case anymore, and a property can be new and in great condition for the seller to choose auctioning over traditional sales processes.
In fact, last year real estate owners who chose to sell their real estate at auction, sold real estate totaling over 58 billion dollars.
Are you Considering an Auction for Your Michigan Property?
If you own a residential or commercial property and are looking to sell, a  real estate auction might be the best method to do so and take advantage of the bidding war that drives up a property's selling price. A real estate auctioneer can help you achieve this and get the profit you're hoping for.
For more information contact Gary M. Berry, Auctioneers – Realtors at: 248-299-5959.