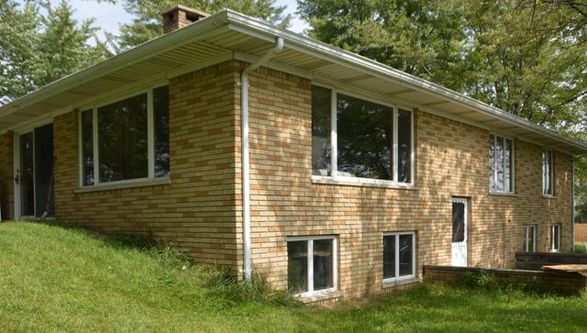 I recently came across an article on the web about Michigan real estate auctions. The article stated that not all auctions end well, with a "sale going incomplete due to the buyer not being approved for a mortgage". I don't know who the writer of the information was, nor the purpose. But I felt compelled to respond.
Most every auction company that I am aware of states in the terms of sale that the property is being sold for cash. Also, many real estate auctioneers require bidders to sign a bidder's agreement prior to giving the individual permission to bid in the auction.
The bidder's agreement usually states something similar to this, "This property is being sold as/is, all bidders should have done your own due diligence prior to bidding. The sale of this property is not subject to the buyer obtaining a mortgage. This property is being sold with a cash closing to be within 30 (or other number) days. High bidder will be required to leave a non-refundable deposit of 10% with a signed purchase agreement", or whatever percent the auction company chooses.
If a bidder is depending on a bank to finance the property, they are surely going to be 100% positive they can depend on the bank to come through with the money, before putting a large non-refundable deposit down on a piece of property.
There are usually other terms in the bidder's agreement so that not only the sellers but all potential buyers are fully aware of the terms of the auction and the requirements, before ever bidding.
Thinking of Buying or Selling Real Estate in Michigan – Think Auction!
Are you thinking about buying or selling real estate at auction ? It can be an excellent way to buy/sell Michigan real estate. Before advertising the auction sellers pick the day and time and set their terms:
Do they want only cash?
Or would they like a short term or long term land contract?
If a land contract, they determine ahead of the auction, how much down.
They determine how much interest they want to charge.
If it is land they are selling, the seller along with the auctioneer can decide if it would be more profitable to sell the property all together, or offer it to be split up into several parcels.
There are other things the seller can decide prior to the auction, also.
Many times buyers are interested in small building lots of 1 or 2 acres. Someone else may want a 10, 15, or a 20 acre lot. Other buyers may want farm land, 40 acres, 80 acres or more. Other buyers may want all of the land kept together without any divisions. To accommodate all potential buyers, the splits of the property are drawn out in the auction marketing material and offered with all possible splits, to maximize the highest potential value. Farm land may only be worth $4,000.00 or $5,000.00 per acre in large parcels, but 1 or 2 acre building lots might bring as high as $50,000.00 each, or more.
The property is offered at auction in what is called a multi-parcel auction. Usually offering the individual parcels first. The bidders and the amount of each parcel is kept track of in a computer program. Then any bidder who would like to bid on a combination of parcels is allowed to bid on a combined package. The bid must be more than the total of the auction price when bid individually.
One buyer may want lots 1, 2 & 3. Someone else may want all of the property and be willing to bid on all of it, if so, their bid must be higher than the total of the individual parcels they are interested in buying.
This method maximizes the dollar amount for the seller, while accommodating all buyers. This approach is fair to both seller and buyers alike.
There is no better way that I know of to quickly and efficiently sell large tracts of land, including farms, ranches, golf courses, and subdivisions.
The sale of houses, commercial and industrial buildings, and all other properties can be expedited with a professional auction.
Need More Information on Michigan Real Estate Auctions?
If you own a residential or commercial property and are looking to sell, a real estate auction might be the best method.
For more information on Michigan real estate auctions contact Gary M. Berry, Auctioneers – Realtors at: 248-299-5959.