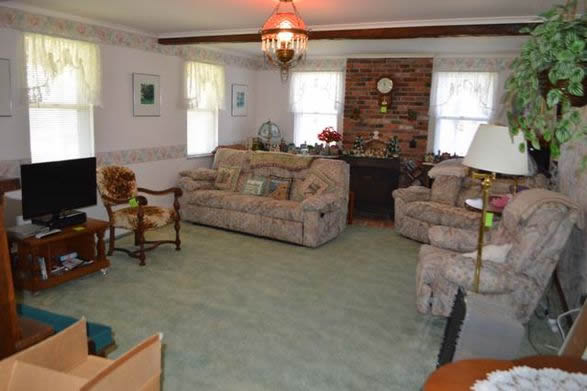 Most of the time, when a family is considering an estate sale or auction, it is because they need to sell an entire household worth of items, in a short amount of time. Generally, these sales are following a less than happy occurrence, such as the death of a family member, divorce, or moving a parent or grandparent into assisted living or a nursing home. Families that choose to use an estate sale, or "tag" sale are often disappointed in the financial results, and the time it takes to sell all of the necessary items. An estate auction is, more often than not, the best option for quickly selling the goods in an estate with the least amount of time and effort from the family, with the greatest financial return. Here are the benefits of holding an estate auction om a Troy real estate auctioneer.
A Controlled Environment
When you use a Troy auctioneer to sell your estate, you can expect a controlled and organized event. Items for the auction are listed and cataloged before the day of the sale. You don't have to worry about strangers wandering through your home either. Your auction will be held either at the auction house, or at a designated location on your property. This does mean that all items will need to be removed from your home, prior to the auction, including heavy furniture.
The Best Price Possible
Auctioneers set the starting price for your items. This is a great benefit, especially if you have lots of valuable antiques or jewelry to sell. Auctioneers are experienced and knowledgeable about the price of goods, and will start your auction lots at the best possible price. This also means that if an item is particularly valuable or desirable, you may get more than expected for the item, if there are lots of bidders or a "bidding war" between a few interested individuals.
Less Time to Sell
Auctions create a sense of urgency. Most estate auctions take only one day, unless the sale lot is very large. This means that by the end of your auction day, you know what is sold, what didn't sell, and a general idea of how much you've made. This sense of urgency also means that buyers are willing to bid higher for items that they really want, and are more likely to bid on the items that would be over looked at a "tag sale." If you are at the point where you need to sell an estate in Troy, Michigan, the last thing you want to do is spend days and days selling stuff. A real estate auction gets your sale started and done in the shortest time possible.
Contact a Troy Real Estate Auctioneer
If you are ready to sell an estate, an auction is your best option. They allow you to focus on family, they take little time and effort on your part, and you can anticipate the best price possible for your items. Gary M. Berry is your estate auction expert. For more information or to contact a Troy real estate auctioneer, call: (248) 299-5959.
Call Gary M. Berry, Auctioneers – Realtors at: (248) 299-5959