Auction Home Sales vs. Traditional Home Sales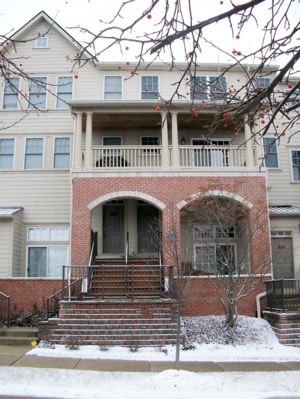 More and more Rochester Hills homeowners and property owners are considering sale by auction over the traditional real estate sale process. There are a host of reasons why sale by auction is far more advantageous to the smart seller. If you aren't sure whether an auction sale is right for you, here are some of the most common comparisons between an auction sale and the traditional real estate sale process.
Preparing for Sale
The differences between traditional methods of selling property and an auction sale start from the very beginning. When you list your home for auction, your requirements to prep your property can be much less tedious. Yes, you will want to clean the property as best as possible, paint and do some general maintenance to make the property more appealing. But none of this is necessary. You don't even have to replace things like carpet, flooring or appliances. Your Rochester Hills property will be sold "as is". People who purchase property by auction know this, and are prepared to purchase regardless of the condition of the property. When you sell your home in the traditional method, your real estate agent will make sure that you do as much updating work as possible so that your home or property looks just right and appeals to more people. Not having to work extra hard before your home goes on the market is appealing to lots of people, and can be especially helpful if you are selling a property that has seen a lot of wear and tear (think rental properties), or if you are in a hurry to sell.
When Will My Property Sell?
That's a question that has no definitive answer if you are selling in the traditional manner. You could get an offer on the first day your home is listed, or you could wait months. If you are selling by auction, YOU set the sale date. Homes that are being sold by auction generally also have a few set "open house" dates where potential buyers can come and look at the property. If you are still living in the home, this makes life so much easier. You can plan around the days you need to be away from your home. In the "normal" way of selling, if you are still living in your home, you will be asked to vacate your space, frequently and often at the least convenient times, for showings. After all of that, you still have no guarantee that your home will sell.
The Money Part
This is the important part, right? When you hire a Rochester Hills auctioneer to sell your home, you set the price. This is the lowest price that you will accept. Bidders will actively compete for your home, often times, driving the price up. When you sell your home through the traditional method, your price is set, based on the market, and can go up or down, depending on what buyers want to pay, what work needs to be done on the property, appraisal values, and comparable property prices. Even better, people competing in an auction sale have cash or financing ready to go, and will be prepared to close within 30 days of the sale. You don't have to worry about the sale falling through because of the buyer's financing and the closing being drawn out, so you can have cash in your pocket right away.
Looking for a Rochester Hills Auctioneer to Help Sell Your Property?
Selling homes by auction is quickly becoming the preferred way to sell a home or property. It is easy, quick, and more convenient than the old fashioned way of selling. If you are ready to sell and want to give an auction sale a shot, Gary M. Berry is your Rochester Hills auctioneer who is an expert in real estate, equipment, vehicle and antique auctions.
Call Gary M. Berry, Auctioneers – Realtors: 248-299-5959