Lapeer County, MI Auctioneer Gives Tips for Purchasing a Home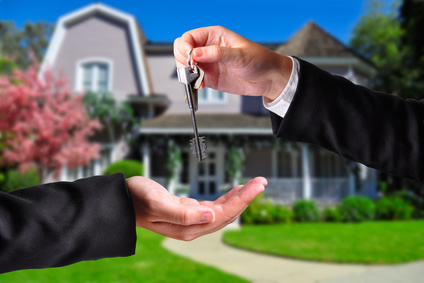 If you are planning on purchasing a home soon, chances are you might be feeling some overwhelm. It can feel as though there are a million steps to take before you are ready to make the leap into home ownership, but the truth is a lot simpler than that. There are definitely a few things to be done before you've got the keys in hand, though, and to make things easier for you, we've created a short list of the five steps to buying a home.
1.    Check your budget
It is vital that you take a good look at your income and decide what you can and can't afford before even looking at your first home. On top of this, keep in mind that lenders usually like to see a healthy savings account in your name, as well as a 20% or greater down payment. As a general rule, you should try and have 3 to 6 months of payments saved up in addition to your down payment. This will put the bank at ease and can factor into getting you the best rate possible. The point is, come in with a budget, and stick to it!
2.    Check your credit
The days of being able to apply for a home and get a great rate regardless of your credit score and price range are long gone. Today, you'll need at least a 660 score to even be considered, and you'll need to be able to verify your income as well. Pull all of your credit reports prior to talking to any loan financers and see where you are. If you need some improvement on any of your scores, we recommend getting that sorted out before you start looking; it will make the process easier for everyone involved! As a final tip, try not to apply for any new credit 3 to 6 months before applying for your home loan.
3.    Learn the difference between pre-approved and pre-qualified
Many new homeowners get confused with this wording, and to make matters even worse, these are often thrown around interchangeably by banking staff and real estate advisers. There is, however, a huge difference between the two, and it is vitally important that you know it. A pre-qualified condition means that you can get an estimate for how large of a mortgage you can get approved for, but it is by no means a done deal. A pre-approval allows you to have all of the details before going into the loan, so you'll know exactly what you are getting yourself into.
4.    Do your due diligence
Todays hyper-connected world allows more thorough research to be done on a property than ever before, and it is important that you take advantage of this publically available information when deciding which house will be right for you. Check out the neighborhood online, and then drive over to it and get a feel for it in person. You might be living there, so it will be important to see it beforehand!
5.    Decide whether to purchase privately or from an auction
While both options have their advantages and disadvantages, if you are looking to get your house for a fair market value, auctions are usually the place to go! During an auction, the buyers themselves control the value and price point of the home, usually always leading to a better buy than through a private seller!
Looking for a Lapeer County, MI Auctioneer?
If you are ready to make your big move, contact Gary M. Berry, Auctioneers – Realtors at: 248-299-5959. We will find you your dream home in 2016, guaranteed!
Gary M. Berry, Auctioneers – Realtors is located in Oakland County, MI and has extensive experience in real estate auctions in Lapeer County, Macomb County, Wayne County and throughout Michigan.