5 Fear Factors for Buying a New Home at Auction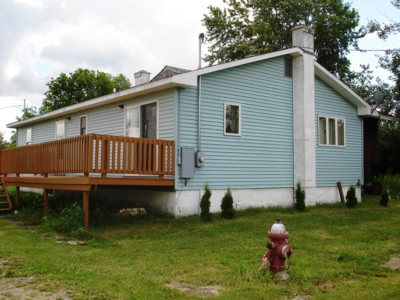 Buying a new home at auction can be a hugely exciting adventure, but it also comes with its share of trepidation as well! Lots of horror stories come up in conversation when housing is mentioned, so it can be easy to feel a little scared about the entire process. In order to make things a little bit easier, we've put together a list of the five biggest fear factors that can come into play when making the leap into home ownership. Let's dive in!
Fear #1: I'll lose my job and won't be able to pay the mortgage
If you lose your job, things could get very ugly very quickly. We've seen it happen many times before, and it can be a real issue. If you were simply renting, you might only have as little as three days to right the ship before your landlord issues an eviction notice. The good news is, though, when the home is yours, it will usually take up to three payments being missed for a bank to begin the foreclosure process, and sometimes not even then. These processes tend to last months or even years, so chances are you'll have plenty of time to find another job and get yourself back in the green! To be safe, however, it is best to have a 6-month emergency savings supply on hand, just in case the worst happens.
Fear #2: The house will end up not being a good fit for my family
This is a tricky one. For this reason, we always advise buying the biggest home you can for the money, making improvements to it if necessary over a period of time. It may even be possible to add in a bonus room or a porch to your home in the future if you feel you don't have enough space. If all else fails, you can always search for a new home, but always exhaust all of your other options before going this route!
Fear #3: There will end up being lots of crime in the area
This is always a very real concern, and it is one that is best solved before you move in. Detailed crime statistics on your area should be available online, and you can always call the local police department to get a feel for the neighborhood. A little bit of planning goes a long way here.
Fear #4: I won't have time to take care of the home properly
Let's face it; you're a busy professional. It is likely that you don't have a lot of spare time to take care of the myriad of issues that come up during home ownership. Thankfully, there's another way! There are always individuals looking to make money for performing duties around your home. Get in contact with them online or in your local community, and take the burden off of yourself.
Fear #5: I won't get a fair price on the home if I buy it at auction
This is a common worry about first time auction-buyers, but for the most part, its an unwarranted one. While purchasing a house through a private seller allows the seller sole control over the perceived value of the home, at an auction, the buyers themselves decide the value and cost. This means you are actually more likely to get the fair market value on the property! An auction is the place to be if you're interested in buying property at your price.
Contact a Wayne County, MI Auctioneer Today!
Are you ready to get over the fear and become a homeowner? Contact a Wayne County Auctioneer to get started!
Gary M. Berry, Auctioneers – Realtors is located in Oakland County, MI and has extensive experience in real estate auctions in Lapeer County, Macomb County, Wayne County and throughout Michigan.