4 Easy Real Estate Auction Tips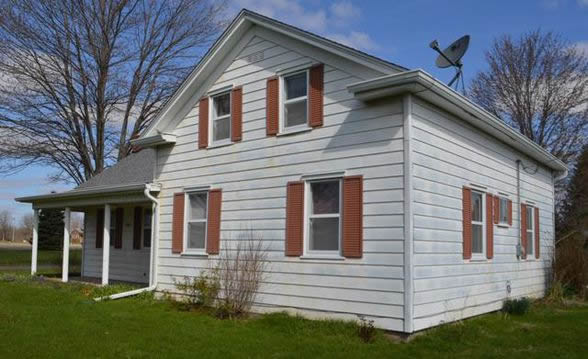 It is often survival of the fittest in the Michigan auction world, and for good reason. Many different homes can and often will be auctioned at once, so standing out is pretty much essential. Below, you will find a few tips to stack the odds in your favor and make your real estate auction a success!
1. The First Impression
Sometimes, all it takes is the wrong first impression when a potential buyer pulls up to your curbside to ruin a sale. While this isn't always the case, it is still essential to be sure that your front yard "tells the story" of your home and lures viewer into the home with excitement, not trepidation. Ensure that the lawn is clutter-free, well maintained and as green as can be! Doing so will go a long way to making the best first impression during your Michigan real estate auction.
2. The Front Door
The entryway to your home is likely the first thing would-be buyers will interact with. This will be the door that sticks in their minds as they leave, while envisioning themselves coming and going through it each day. Add some plant life to make the entry look inviting, and replace any broken or dirty hardware, doorbells, or windows. Make sure that the entryway looks pristine, and you can sell buyers before they even walk in!
3. Add a Fresh Coat of Paint
Whenever the potential buyers finally do enter your home, they need to have their attention stolen right away, so that they feel compelled to keep looking and exploring deeper into the home. Repainting can be a huge way to add some new life to your space, provided you use the right color scheme. Using a color similar to the current one will always be easiest, but keep in mind that lighter, neutral colors are usually the best for a home being auctioned. These colors allow the viewer's imaginations to run wild, imagining all of the customization they can do to make it their own!
4. Cleanliness Is Everything
You might think that having a clean home is a rather obvious tip, but keep in mind that as we grow to be accustomed to living in our homes, we may become adjusted to a certain standard of cleanliness that isn't necessarily enough for your potential buyers. What looks clean to you might not look the same to the next eventual owners, so it is important to go through your home with a fine-tooth comb, cleaning literally everything in sight. Try renting a power washer for a day, deep cleaning your driveway, and cleaning all of your faucets by hand. These little details might go a long way with the future owners, so it is absolutely essential to leave no stone unturned!
Consult with an Oakland County Auctioneer for More Information
Getting your home sold in Oakland County, Michigan can be an uphill battle, but it doesn't have to be. By following these tips above, you will have the extra leg up to find success, and you'll be off to greener pastures before you know it! If you're looking into having your home auctioned, contact an Oakland County Auctioneer today.
Contact Gary M. Berry, Auctioneers – Realtors at: 248-299-5959.