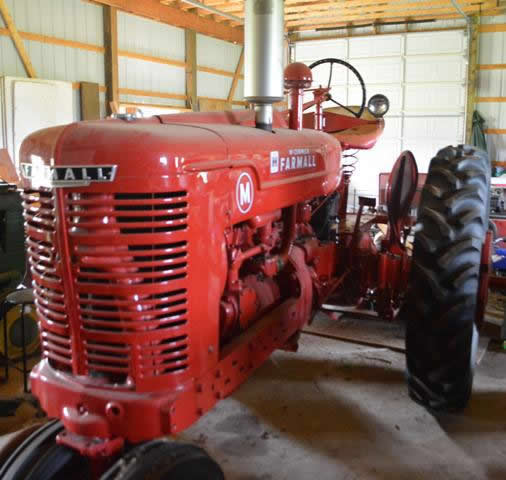 You've been in business for a number of years now in Oakland County, Michigan and you want to retire. What do you do? You have accumulated quite an inventory of equipment over the years. That equipment inventory may include dozers, loaders, tractors, trucks, trailers, automobiles and numerous small items. It may be a factory full of machinery and equipment, etc.
Now what is the first step? No less than 6 to 8 weeks, and better yet 2 to 3 months before you would like to sell everything, you need to find a professional auctioneer to help move things along to the successful conclusion you desire.
Hire an Experienced Oakland County, Michigan Auctioneer
Find an Oakland County, Michigan Auctioneer who can handle the whole process, starting with the advertising.
Your equipment may be in great mechanical condition, but did you know that a few hundred dollars spent on a fresh paint job and new decals could net you thousands of dollars more when your equipment sells at auction? "The first impressions are lasting impressions", the saying goes. When it comes to selling equipment at auction, a little elbow grease, a little paint goes a long way. In an auction with several good quality pieces of equipment, the pre-auction cleanup could help you rake in thousands or tens of thousands of dollars extra at the end of the auction. Make your auction the best auction it can be, by allowing the auctioneer plenty of advance planning and preparation.
Photographs of Quality Equipment Brings Quality Buyers
The auctioneer will need to take photographs approximately 6-8 weeks prior to the auction. You will want the equipment looking sharp in any photographs for auction advertising purposes. Sharp photographs on the internet and printed publications are a must. Photos showing the quality of the equipment will attract more quality interest in your auction. More buyers will show up and participate. More interest equals more bidders, which equals stronger competition for you equipment auction.
There is another reason the photographs need to be done early, if possible. Equipment publications, which will need to be used to publicize your auction, have a cut-off date usually the month prior to publication. Make sure you leave enough time so that the auctioneer will not miss that deadline.
Anything Sells at Auction – Oakland County, MI is no Different
If for some reason there is a need to liquidate your equipment quickly without detailing it, it will still sell. If you have attended any auctions, you are surely aware that most anything can be sold at auction regardless of condition. Sometimes even the auctioneer is surprised at what actually sells and what it brings.
Even the small items are important to the successful outcome of an auction. It all adds up, and 200 or 300 small items selling for $35.00 to $100.00 each can easily add up to between $20,000.00 and $30,000.00 at the end of the day.
Definitely worth the time and effort the auctioneer will put forth to lot, tag and catalog the smaller items individually.
Large Equipment and Vehicles
If your major pieces of equipment are tractors, heavy equipment and vehicles, rather than factory machinery, the value of the large equipment and vehicles is where your real money is. The major items need to be displayed 6-8 feet apart, in neat rows facing toward the direction that the auctioneer's sound truck will be traveling. This allows the bidders to gather around each piece of equipment and still be in view of the auctioneer, so that no bids are missed. Lining the equipment up is usually done by the auctioneers crew. However, some sellers choose to line up the major pieces of equipment themselves. This can be discussed with the auctioneer.
Auction Signage and Advertising
If you have good road exposure, a large auction sign either on the building or out on the road is a very important part of the auction marketing program. There will be color brochures printed and sent to buyers on the auctioneer's mailing list. There will be brochures sent to a list of businesses who use the same type of equipment as you are liquidating. Ads will be placed in newspapers, and equipment publications. Auction notices will be sent to the auctioneer's email subscribers. The auction should be advertised widely on the internet. The more buyers that can be reached with the message, the larger the crowd of buyers that will participate in your auction. It doesn't matter whether it is a live auction on site, or whether it is an internet auction, the advertising is of utmost importance.
Contact an Oakland County, Michigan Auctioneer for Your Equipment Auction
This represents just a short over view of what you can expect to take place at your Oakland County, Michigan equipment auction.
For more information contact Oakland County, Michigan auctioneer:
Gary M. Berry, Auctioneers – Realtors at: 248-299-5959