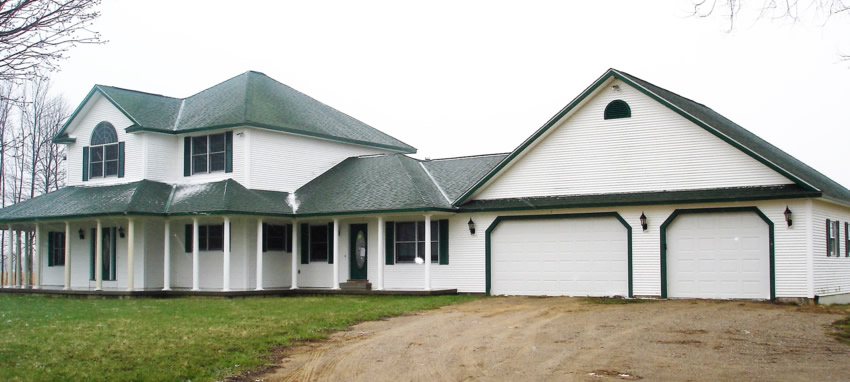 You have decided to sell your home through auction. Now what? It may seem as simple as waiting for auction day, but there are steps you can take, before auction day, to help you get the best selling price possible for your property. Before you sell your Sanilac County home, here are some suggested tasks to get your home ready.
Paint
Nothing helps your property price quite like a fresh coat of paint. New paint will cover up the wear and tear of daily life. It freshens up rooms, and makes your home look well cared for. A fresh coat of paint also gives that "new home" smell, creating the illusion that your property may be newer than it actually is. Make sure that you select colors that are neutral and will be appealing to most people. This will help potential buyers imagine themselves in the space. While you are painting, don't forget to patch holes from pictures that have been taken down, or chips and dents on corners.
Freshen Up Your Floors
Unless your flooring is in really poor condition, it isn't necessary to replace carpet or refinish hardwood before auction day. Take the time to really clean your floors, including tile and vinyl floors. For hardwoods, a good buffing and a coat of wax or floor polish will make dingy wood look beautiful, at only a fraction of the cost of refinishing. Don't forget to have your carpet shampooed. This will bring new life to your carpet, and help eliminate odors that can linger in your floor.
Deep Clean
This sounds like a lot of work, but the return is well worth it. Give every inch of your home a good scrubbing. Clean toilets and tubs, paying special attention to shower doors and fixtures. Make sure that you scrub your kitchen, removing any residual grease that may be lingering on vent hoods, or on cabinets. Dust blinds, window sills and base boards. You will even want to wash your windows and any glass cabinet doors, and make sure that your mirrors are spot free.
Declutter
You may love all of your knick-knacks, but they distract from your home, and can make rooms look smaller. Take some time to tidy up your rooms, and clear off surfaces. Leave out simple pieces and items that are not distracting. This will allow potential buyers to view your property without being overwhelmed with personal items.
Upgrade
If you have extra cash and want to make your property even more valuable, take some time to do some upgrades. This doesn't necessarily mean that you need to redo your kitchen or completely overhaul a bathroom, though those are always options. Think about upgrading little details such as door knobs, wall plates, light fixtures or bathroom and kitchen faucets. Little details can make a big difference in the price you may expect from your auction.
Contact a Sanilac County Auctioneer for More Information
Looking for an experienced Sanilac County Auctioneer ? For more information on real estate auctions, or to sell your home by auction, contact Gary M. Berry, Auctioneers – Realtors at (248) 299-5959.